What the heck is Brand Photography? A Masters Class on all you need to know.
Brand Photography? What the heck is it? Name a company you follow on Instagram. I can tell you some of mine: Apple, Pressed Juicery, Centro, Rifle Paper Co., Sephora, on and on and on. To be honest, I've never been to Pressed Juicery, but man, the photos in their feed make me feel like I go there all the time. Photographs are the easiest way to showcase your brand and the most effective way to connect with your audience emotionally.
How do you do it?
Research is key, especially when we are in the stage of developing the look and feel of a brand. One of the basic steps we take is gathering inspirational images using Google, Pinterest, various photography websites and Instagram. If we are doing shots with models, we gather different pose ideas and prop ideas. If we are doing food photography, we look into what other photographers do with a similar menu. Stalking on Instagram is nothing to be ashamed of. Check out what other similar brands do, especially the ones in direct competition with your brand. Follow hashtags to get the latest and the most popular feeds.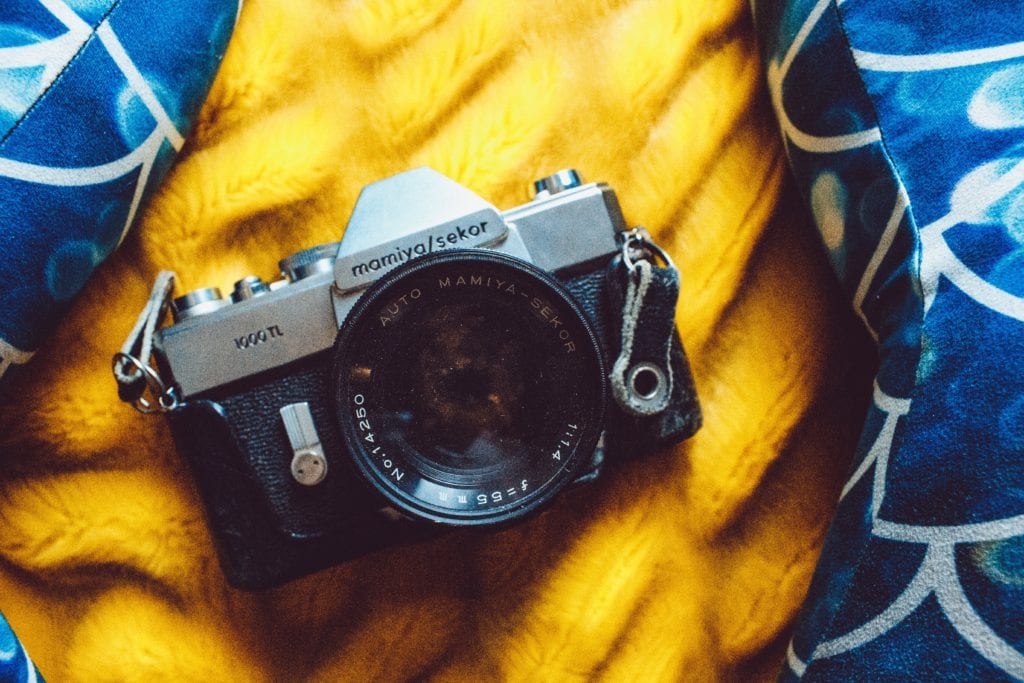 Once we gather a good amount of inspirational photos, we lay out everything on a sheet or two. Jot down a list of props to bring in, sketch out some ideas on poses and angles. If we need to bring in or even make appropriate backdrops, get ready to hit the nearest craft store. All of these details will help us shape the look and feel of the brand.
Go out there and fire away!
Now it's time to put everything in action. We make sure to bring all props and backdrops to enhance the mood of our photographs, prepare the list of products/scenes to shoot, and have our photo references handy as a print-out. We release the inner photographer. We get into the groove and are never afraid to get our feet up on a table to get that one perfect birds-eye-view shot. We make sure to keep the subject in focus because nothing looks more professional than clean, crisp photographs on flyers, websites and various social media platforms.
Last but not least.
You can take over 300 photos easily? But how many of them actually earn a gold star from our print and digital deliverables?
? Selecting and editing is a long, slightly painful, but fun process as we enhance our raw photos to Instagram-worthy images.
To become a successful business, it is very important to understand how your brand can connect with your target audience. An image may be worth a thousand words in the world we live in today. It has become a marketing tool with voice and personality. So, why not invest in professional photography for the sake of your business? Grab your viewers' attention with a stunning image and grow a potential customer.  Interested on learning more? Keep an eye out for your Brand Photography Masterclass to help tell your story.